Royal Decrees
"Lost Before The Dawn" has moved to a different host. Same plot, same chaos and adventures, new place. It can be found HERE. If anyone would like specific characters and threads moved, please contact Calypso over on the new site.

The admins want to thank everyone who made this version of LBTD amazing and gave us wonderful memories and fantastic rp adventures. We hope to see you on the new site! Over the next few weeks the site will be made private, but members will still be able to log in and get their stuff and read old threads.

To our wonderful affiliates: we will be re-adding you on the new site. Please bear with us :)

So, this is an updated ad for my brainchild! :3 I'm working on reviving the place and I'd love to see you there!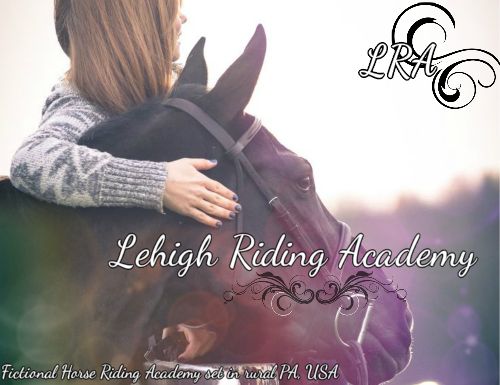 Home
♞
Claims
♞
Applications
Welcome to Lehigh Riding Academy! LRA is a fictional riding academy set in rural Pennsylvania state, in the fictional small town of Lehigh Valley.
Lehigh Riding Academy was founded roughly twenty or so years ago - its founders wanting to give the small town and students a chance at exploring everything one campus could contain about the equestrian world - from the challenges of Cross-country to the flash and speed of horse racing.
That legacy began twenty years ago though, and now, there seems to be rumors spreading throughout the town. Nothing major yet - just small talk and guessing comments. These rumors have to do with the academy's new head, one you'd judge as an outsider of the town if you didn't know her better. To the academy, she brings a not-so-subtle personality and a touch of spark, spunk, and recklessness that the peaceful little town isn't so used to seeing in one of their own horse-loving members. Some say the hand-off of administration and running is bound to cause nothing but trouble to the academy's prestigious reputation of producing fine riders with honest hearts, others say it's a step in the right direction to kick the academy the rest of the way into the big leagues.
Which it'll be is still anyone's guess, and only time will tell... Welcome to Lehigh Riding Academy.
♞ LRA is still young, and we're trying to bring it back and grow it into an active community, so there are plenty of places to put characters into action, and very little limit on where you can take your characters!
♞ 150 word count
♞ We're looking to grow the community into a fun place that's open to everyone with any level of experience in both horses and role playing! With little already set in stone, we'd be happy to have you come and help us shape Lehigh into a place that's fun and interesting for everyone and to make it into a large academy where the members can come up with their own ideas for twists in the overall story line of the academy!
♞ A site majorly focused on original characters; you can even get together with a few friends to create an entire social order within the academy if you'd like! What's an academy without some students that are out to cause trouble for the others?



Posts

: 32


Gold

: 18888

---

Location

: Mourningwood Fort





Similar topics
---
Permissions in this forum:
You
cannot
reply to topics in this forum