Royal Decrees
"Lost Before The Dawn" has moved to a different host. Same plot, same chaos and adventures, new place. It can be found HERE. If anyone would like specific characters and threads moved, please contact Calypso over on the new site.

The admins want to thank everyone who made this version of LBTD amazing and gave us wonderful memories and fantastic rp adventures. We hope to see you on the new site! Over the next few weeks the site will be made private, but members will still be able to log in and get their stuff and read old threads.

To our wonderful affiliates: we will be re-adding you on the new site. Please bear with us :)

Welcome, welcome, welcome, lasses and gents to the amazing, the coveted Of The Month Awards! Since it is only the beginning of January, these picks cover both December and January. The awards are as follows: couple of the month, male of the month, and female of the month.
Since this is the first month, Caly and I have done these picks on our own and have stretched these picks for both December and January. We have also arranged awards for each character to redeem. For each character that has been picked for a place in the 'of the months' for December/January, you can redeem with that character one free pet in the new pet section of the RP Shop!
In future months, votes will be counted for members picking of the months themselves, but, just for this first run, the picks have been made by us. Starting next month, votes and nominations will be taken into account when deciding the winners of each of the categories!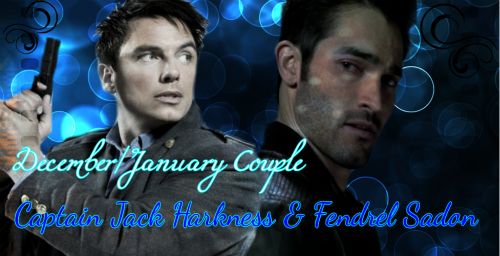 We start with the couple of the month for December & January, because who doesn't love a wonderful couple? This month's selection is the dashing pair of the charming Captain Jack Harkness and his reportedly named 'assassin eye candy' Fendrel Sadon! With a displaced immortal and an assassin with a troubled past, what could possibly be better than this duo that defies the odds of time and different universes?? Who said one had to find love within one's own time period? This dashing pair has proven to us that love knows no limits and can be found even where you least expect to find it.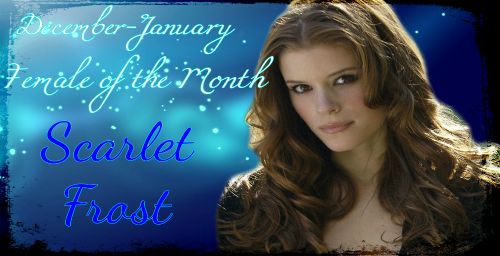 As respected, ladies first. Our female of December and January is the stunning assassin queen Scarlet Frost! With her impressive skills as an assassin and Hollow Men enemy and for just amazing us, please give it up for the unforgettable Scarlet Frost!!
Let's not forget that she was flirting while killing Hollow Men. C'mon. How many other women can do that and do it that well? You have to be impressed with that. If you aren't, you're lying. You know you're impressed, so just admit it.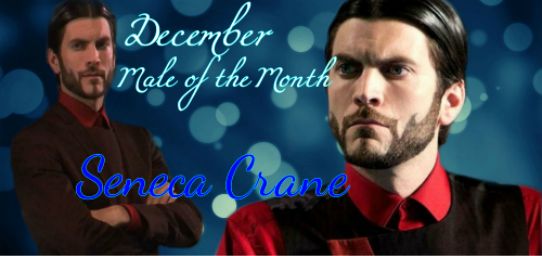 Moving on to our dashing males of the month, we start with December's male, the amazing Seneca Crane!
(Because who can deny that this man has an absolutely amazing beard? Sen FTW because reasons. x3)
The Crucible's new lead has presented challengers with new twists of blood-spilling proportions and all of the drunks of Albion and the bloodthirsty of the kingdom just can't resist, so how could you
not
thank this man? Without him, you wouldn't have your entertainment, if you've been too hungover to notice such an important part of your life.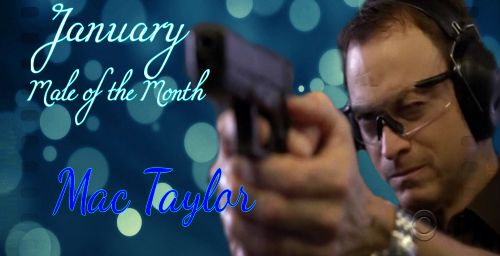 Last, but certainly not least, our January man of the month is none other than Mac Taylor. From the far off land of New York, New York, this former Marine and NYPD officer has come all the way to Albion and has carried on a life of serving the justice system by joining Albion's guard since he arrived. Not to mention he's endured Reaver being a complete ass, but... That's Reaver's 'Welcome to Albion' for you. And don't forget the delicious rumors about his 'lady friend,' as Captain Finn has named her. You know that rumor will have everyone talking.
Rumor has it that he's a stubborn pain in the ass. That should have the ladies talking, because you know everyone likes a Guard with a sizzling personality and looks to go with it.. *wink wink*



Posts

: 32


Gold

: 18918

---

Location

: Mourningwood Fort





Similar topics
---
Permissions in this forum:
You
cannot
reply to topics in this forum